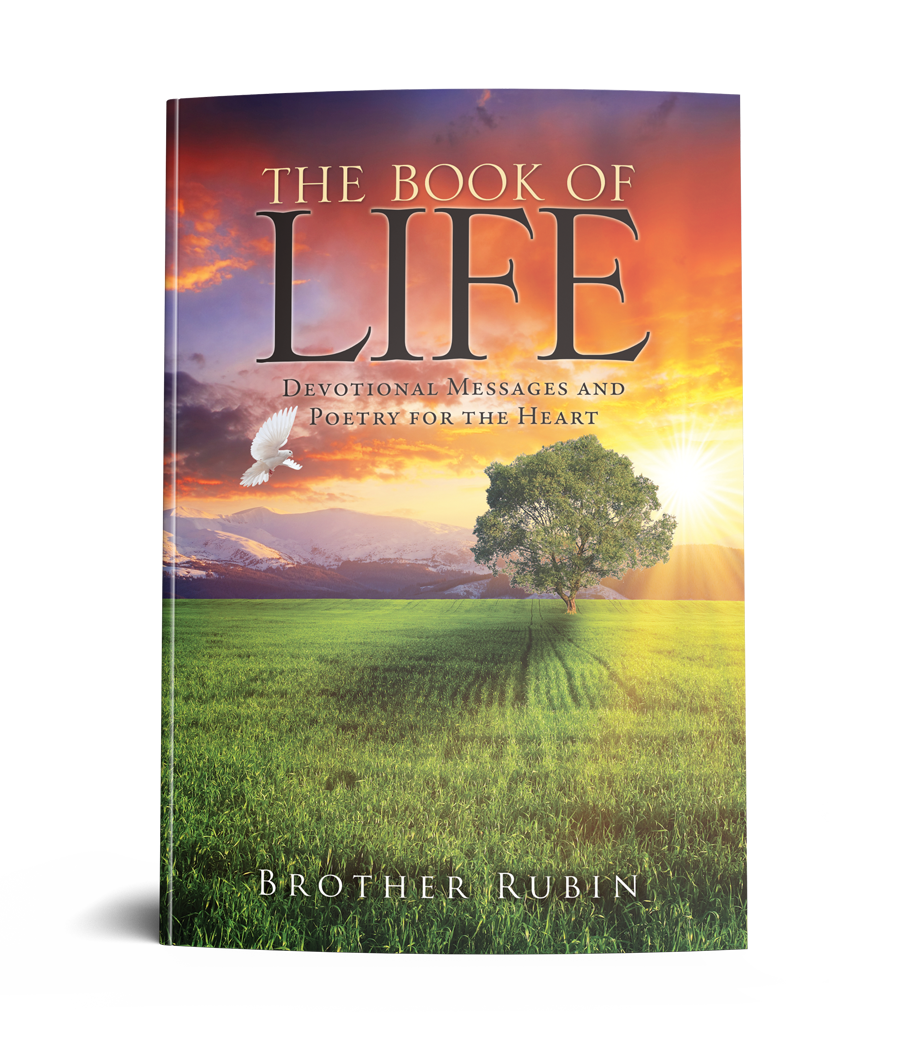 The Book
Two books in one! The Book of Life is a hybrid of compelling devotional messages and poetry for the heart.
The book is divided into two parts. Part one features thirty-one devotional messages relating to everyday people and their life situations. Part two is a compilation of twenty-three poems about God's love that will hold the reader spellbound.
The Book of Life combines devotionals and poetry to provide a double dose of daily encouragement giving believers in Christ and non-believers a daily feeding of God's living Word to digest. God's living Word counteracts negativity that sin perpetuates in life.
Why Devotionals? The Book of Life describes how we live in a fallen world corrupted by Satan. Life challenges tend to push us to the edge of despair and rob us of hope. Failure and loss of hope have become models for a life of sin. The Good News is the Gospel tells us there is hope and love in the Lord Jesus Christ. God gives us a blueprint for salvation and a promise of eternal life. Our lives change when we are born again in the Kingdom of God. More than Devotionals… The Book of Life is an instrument of change for planting a seed of hope that will influence more interest in studying the Bible. Growing in the knowledge of scripture enables us to understand how to enter into an intimate love relationship with God. Why Poetry? Poetry for the heart is a volume of inspiration challenging you to feel the passion of love promulgated in the scriptures. God's love for us is the centerpiece of every verse arousing emotions of the heart. More than Poetry… Poetry is centered on three themes: you must be born again, journey to discovery and relationship with Jesus. The Book of Life leads you to grow in the faith and poetry opens a window to the heart. The Word of God provides light at the end of a dark tunnel and there is hope and salvation in Jesus Christ. The Book of Life assures us of a living God.
THE BOOK OF LIFE Devotional Messages and Poetry for the Heart Video
---